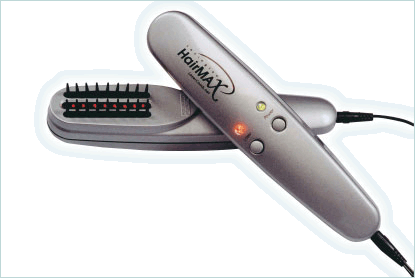 Quality & Safety
Confidence Through Certification



ISO 9001:2000
FM80458
ISO 13485:2003
FM78231

To insure quality and customer satisfaction, Lexington International, LLC is an ISO 9001:2000 and ISO 13485:2003 certified company. Certification to ISO standards assures customers that Lexington International operates a Quality Management System in accordance with the International Standards Organization. Lexington undergoes regular audits to maintain certification and the commitment to quality.

All manufacturing processes are state-of-the-art
including sonic welding (shown above) and ISO Quality Assured.


| | |
| --- | --- |
| In addition, the LaserComb has earned CE certification for conformity with the essential health and safety requirements set out in European Directives. The CE marking refers to the safety of a product and CE certification is another major clearance by the LaserComb as being safe for use by consumers. | |
Warnings and Precautions
Electrical Safety
Basic safety precautions should be observed when using the LaserComb or any other electrical device, especially when children are present.
Keep away from water. As with most electrical appliances, contact with water may result in an electrical shock.

Laser Safety
Caution - use of controls or adjustments or performance of procedures other than those specified herein may result in hazardous radiation exposure.
Do not stare directly at the laser light or its reflection off of a mirror-like surface (as this can act like a direct beam on the eye).
Do not shine the laser light in or around your eyes.
Keep out of reach of children. Do not allow minors to use lasers.
Never shine a laser at anyone.
The use of magnifying optical instruments with the LaserComb can cause eye danger if the laser is shined directly into the eye.
Only use directions, cleaning methods and operating procedures specified in the user manual.


The following laser safety label can be found on the
HairMax LaserComb
---
Hair Loss Products - Hair Growth Products from Revivogen
Revivogen is a revolutionary, all-natural hair loss product that specifically fights against hair loss and thinning hair using natural DHT blockers. It can be used topically by both men and women and unlike many other hair loss products, Revivogen has no known systemic side effects.
Unlike its competitors, Revivogen growth products for hair loss are dermatologist formulated according to the latest medical breakthroughs into the cause and treatment of hair loss in men and women and using scientifically proven natural ingredients to help promote new hair growth and decrease thinning hair.
RevivogenR Scalp Therapy
Revivogen hair restoration contains natural ingredients that have been scientifically proven to reduce the production of DiHydro-Testosterone (DHT), block the androgen receptors and stimulate hair growth by:
ĦE Natural DHT Inhibitors block Type 1 and Type 2 forms of 5-Alpha Reductase enzyme and reduce DHT production.
ĦE Natural DHT Blockers shield the Androgen Receptors and prevent DHT attachment and uptake by the follicle.
ĦE Activating and maintaining the hair follicle's growth phase, thereby reducing hair fall.